License Information:
---
If you received a dog license renewal notice in the mail, click here to renew online.
New licenses cannot be done online at this time. To register a new dog, fill out the Dog License Application Form and mail to the address on the form.
The items you will need to obtain your dog's license are:
Proof of spay/neuter (if applicable) with a receipt for the procedure and/or documentation from a veterinarian.
Check, cash, or money order for the appropriate amount.
All Dog Licenses issued by or on behalf of the City of Meridian are valid for one year from the date of purchase. While the tag number is valid for the life of the dog, you must renew annually in order for the tag number to remain current.
License Fees Per Dog
---
$16.00 - Altered (Spayed or Neutered) with verification in written form
$21.00 - Unaltered
Purchase a dog license at any of the locations listed below, or complete and mail a Dog License Application Form
Meridian City Code 6-2-3 (Animal Control Code)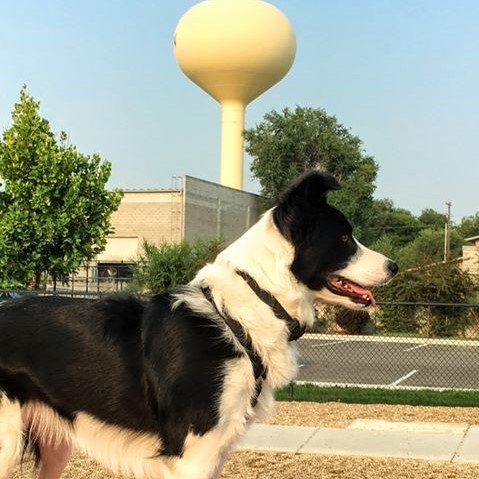 Dog licenses can be purchased at:
Control and Rescue Services
---
Idaho Humane Society - Responsible for ALL animal control services in Meridian. Call (208) 342-3599 or stop by 1300 S. Bird St. in Boise, ID
Meridian Canine Rescue - A canine rescue facility that can only accept relinquished dogs. Call (208) 794-0944 for more information. 501 E. Scenery Ln. Ste. 100, Meridian, ID 83642
Thank you for helping us better serve our city's pet population. Please call the Meridian City Clerk's Office at (208) 888-4433 if you have any questions.