Plan your summer adventures now!  Don't miss out on the fun! Join us for the entire week or the entire summer. Either way you are in for a great time. Activities include arts and crafts, sports and games, reading time, and more. Campers must be 6 years old or have completed kindergarten. 
Once you register, please fill out a child profile sheet.  It is REQUIRED for each participant! Download the Child Profile Sheet below.
*Registration will open when we have adequate staff to safely run camp. Please continue to check the website for the most current updates. 

Dates:  June 12 - August 4,  2023
Full Day: 7:30 am - 5:30 pm. 
Price: $125 per week
Day Camp Sites:  Discovery & Siena Elementary schools.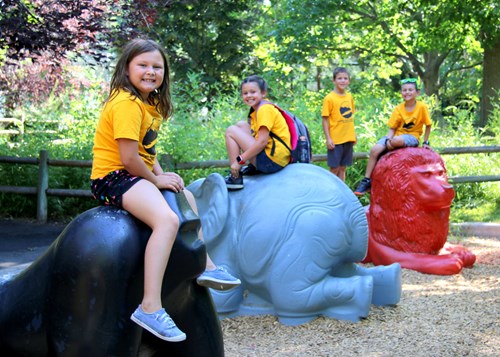 Child Profile Sheets
---
Child profile sheets are necessary for each camper once every calendar year.  These forms are necessary for participation in camp and we ask that you turn these in the week prior to the beginning of camp. Please email to recreation@meridiancity.org, Fax 208-898-5501 or bring the forms into the Parks and Recreation Office 33 E. Broadway, Suite 206.