Open Swim Schedule
Monday - Friday
1:30pm - 4:30pm
Possible evening and weekend hours will be posted closer to opening day
Special Dates/ Holidays
Opening Day: June 5th, 2023
Dairy Days Pool Bash: TBA
Open Swim on July 4th, 2023: TBA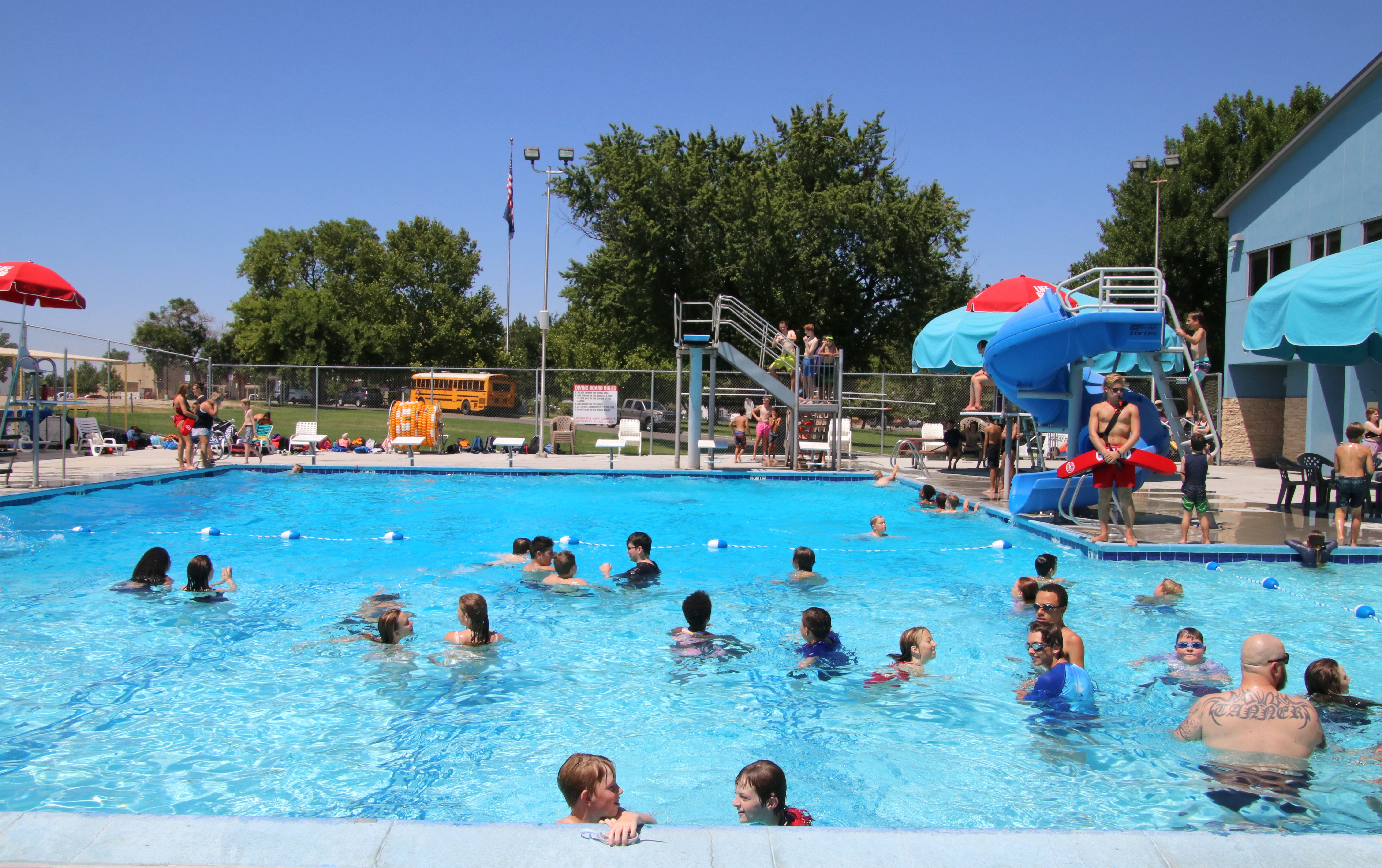 Reminders
---
Individuals 9 years old and younger, MUST be accompanied by an individual 18 years or older. 
NO outside food or drink. Water bottles only. 
Lifejackets, puddle jumpers and noodles are available to borrow in First Aid room, please see lifeguard for fitting. 
NO inflatables, or squirt guns of any kind allowed. 
NO snorkel masks or nose plugs, as both airways MUST remain open at all times to both prevent an emergency, as well as provide immediate access to airways in case of said emergency. 
Absolutely NO alcohol, tobacco, nicotine products, e-cigarettes, or any controlled substances of any kind. 
NO foul, or abusive language will be tolerated. 
NO backflips, jackknifes, or jumping backwards off of diving boards or side of pool allowed. 
 Mermaid tails allowed, but please stay in shallow end. 
NO catching or assisting any individuals using slides, diving boards, or swimming in general. 
~ Lifeguards, and pool staff have complete authority at all times, and reserve the right to ask any individual to leave the facility, at any time.