Initial Point Gallery is on the third floor of Meridian City Hall, directly across from the Mayor's Office reception area. The carpeted gallery, filled with natural light, features about 100 feet of wall space for the display of two-dimensional art, as well as four hand-crafted display cases for the exhibition of three-dimensional works of art. The Meridian Arts Commission » juries and schedules the gallery exhibitions, and opening receptions are typically held on the First Tuesday of the month from 4:30 – 7:00. Initial Point Gallery is free and open to the public any time during normal Meridian City Hall business hours – generally Monday through Friday, 8:00 am to 5:00 pm, excluding holidays.
2023 Initial Point Gallery Schedule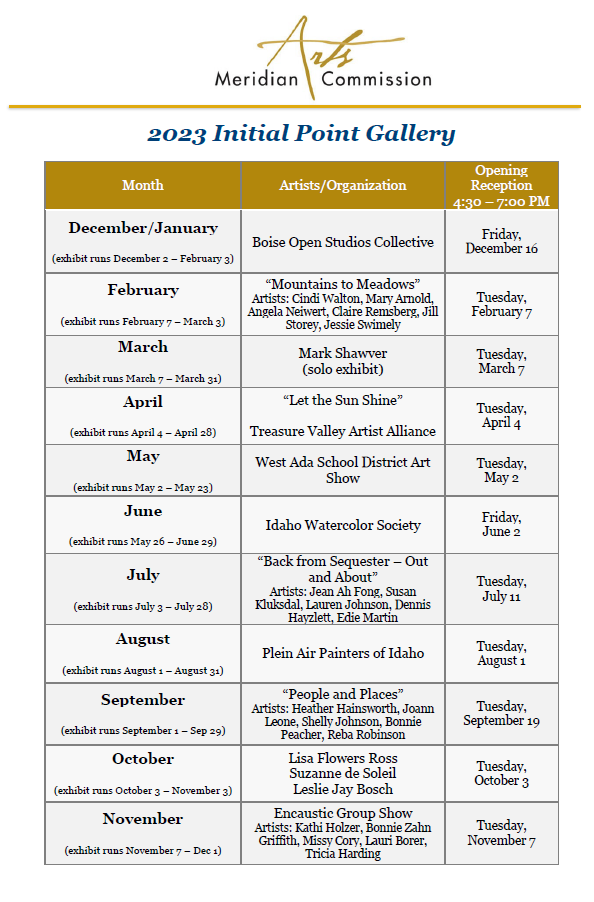 Currently on Display: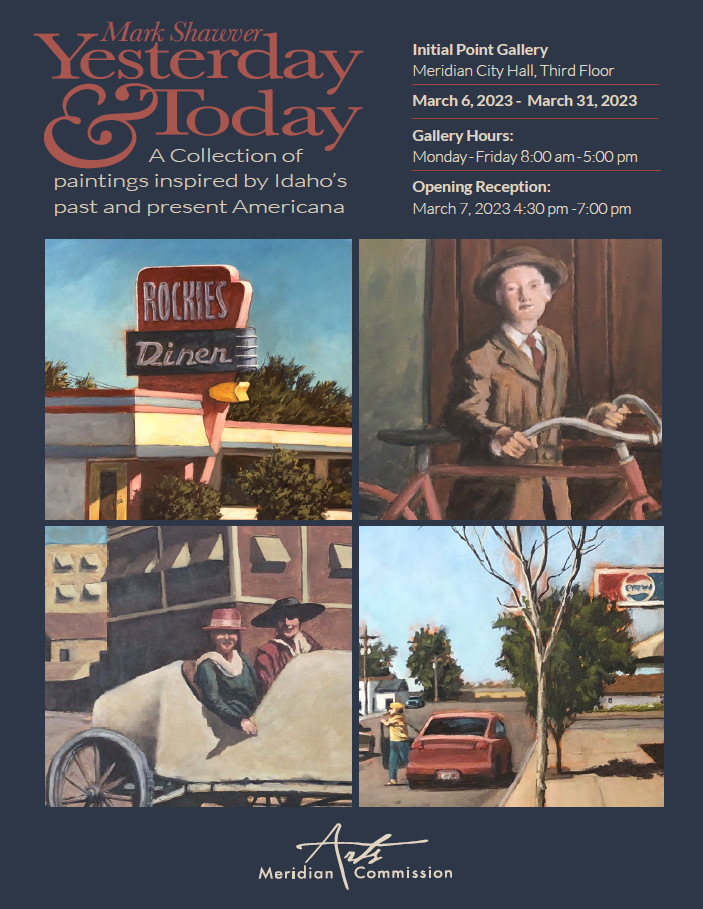 Upcoming Exhibit:
Past Exhibits: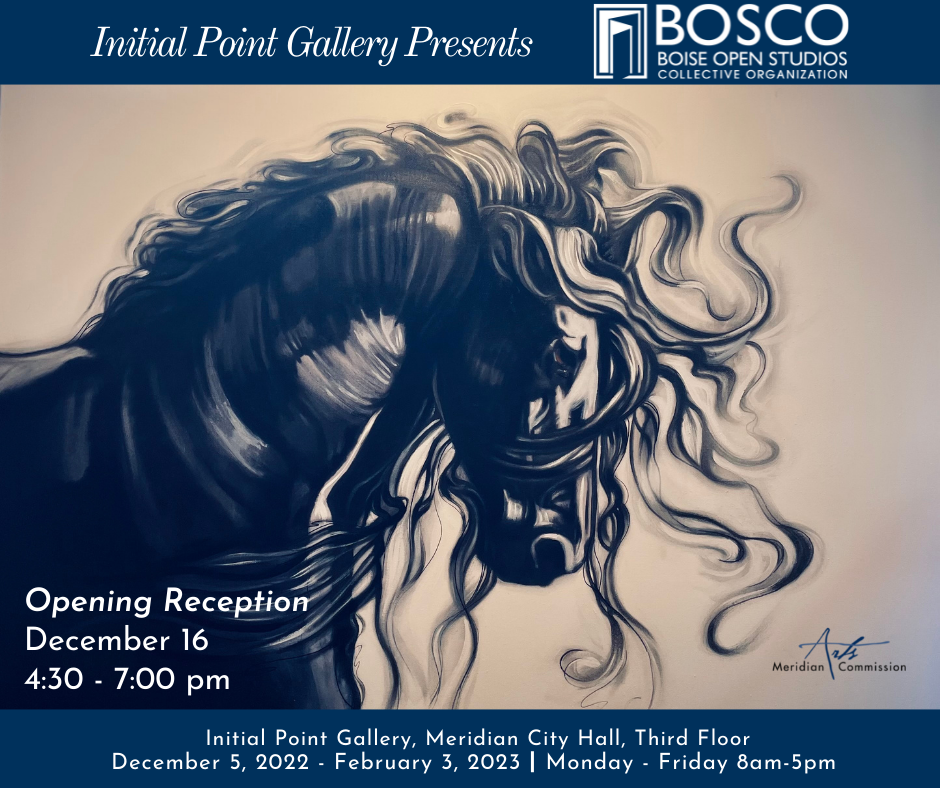 Click the link above for more information on eligibility, jurors, artwork guidelines, exhibition details, sales, lodging and transportation. 

The Initial Point Subcommittee accepts applications in the early summer in order to schedule artists for the following year. The Subcommittee will review all applications submitted by June 2, 2023 and jury artists for the 2024 gallery calendar at that time. Artists interested in learning more about exhibit opportunities at Initial Point Gallery can contact the Meridian Arts Commission via e-mail sent to: mac@meridiancity.org.